Mirakon System is a software kit that enables you to assemble business-specific applications in a fast, flexible and integrated manner.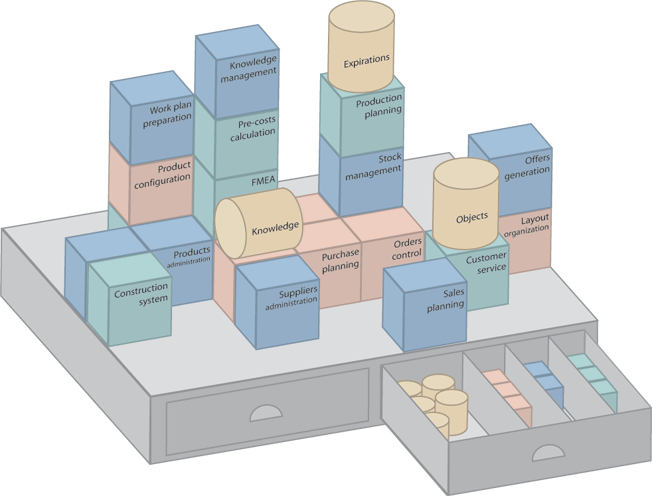 » Without having to be a software developer you can build and link knowledge based applications, such as cost estimation of new products, automatic configuration of products or production planning, without redundancies and with interfaces to other systems

The Mirakon system is particularly suitable for complex applications that require much technical specialized knowledge. You can store and structure company specific know-how in a knowledge base in a way that it can be used in different situations and applications.

Heterogeneous and dynamic data structures can be easily handled. Complex products such as machines or fabrication plants can be modelled in different structures (functional structure, constructional structure, production process, cost structure...) and be stored as only one data record in the Mirakon data base system.

 

» The Mirakon system has a competitive advantage over other systems in terms of:

Production planning

Product configurator and generator for complex structures (manufacturing process, product tree, ...);

Costing;

NC-Program generation and simulationbased upon knowledge;

However the author can also build other applications such has, client management, financial plan, stocks management, etc.